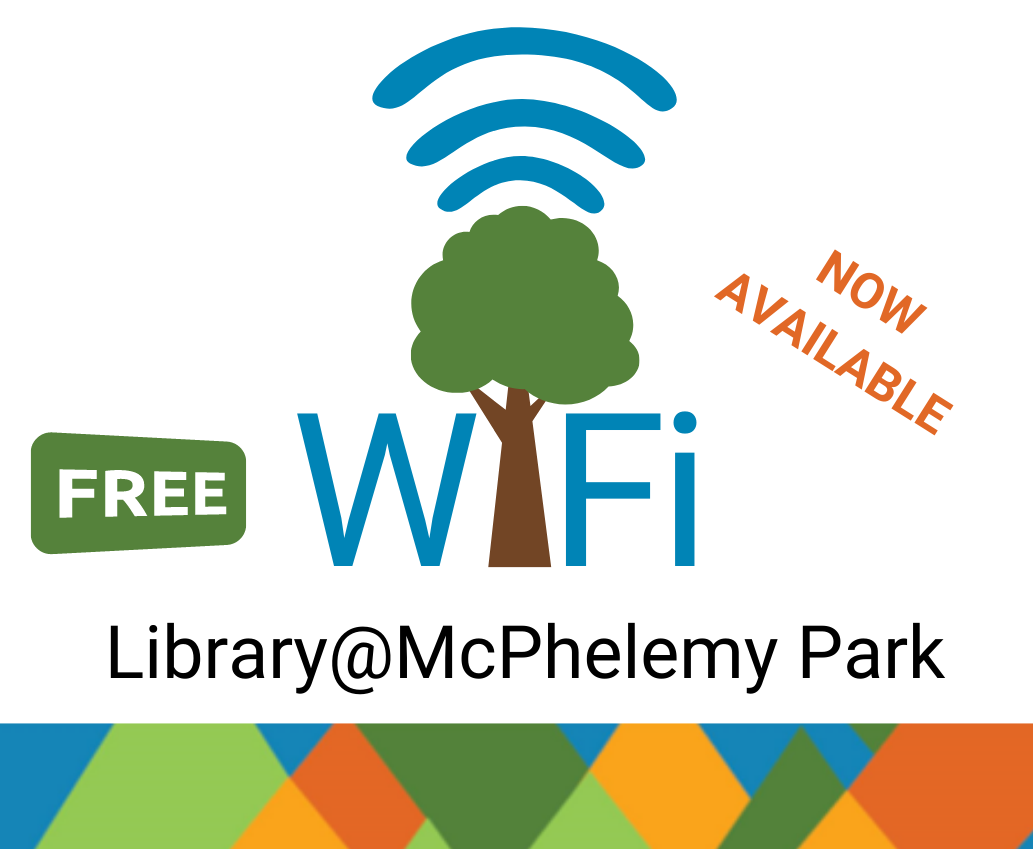 Thank you to the following partners who made this valuable resource available.

Town of Buena Vista
Colorado Central Telecom
Institute of Museum and Library FY20-21 CARES Act Grant
Bluetail Technology
Library expands public Wi-Fi to McPhelemy Park
The Buena Vista Public Library announces an expansion of its public Wi-Fi to assist students, residents and guests during the Covid-19 Pandemic. Now, residents may enjoy high speed Internet at McPhelemy Park. As remote working and distance learning increase, the Wi-Fi location is a timely addition to meet demand.
The Wi-Fi at McPhelemy Park project results from a partnership between the Buena Vista Public Library and the Town of Buena Vista. "We're excited and thrilled to be partnering with the Buena Vista Public Library to get the service out to the community," said Town Administrator Phillip Puckett. The Town contributed equipment formerly used to provide public Wi-Fi at the park and assisted with the installation completed by Bluetail Technology. Internet service is sponsored by Colorado Central Telecom.
"The project is an example of community collaboration at its finest," said Library Director Cecilia LaFrance. The initial funding was made possible by the Institute of Museum and Library FY20-21 CARES Act Grant awarded to the Buena Vista Public Library this year.
"As pillars of our communities, libraries and museums bring people together by providing important programs, services, and collections. These institutions are trusted spaces where people can learn, explore and grow," said IMLS Director Crosby Kemper. "IMLS is proud to support their initiatives through our grants as they educate and enhance their communities."
The new service duplicates the Library's existing Wi-Fi bandwidth and speed, providing a maximum 25 mg download speed per client. "With the shift in working and learning environments to online platforms, the Library is witnessing new behavior and a call for broadband access," said LaFrance. In addition to local residents tapping into the Library's Wi-Fi, tourists and visitors use has increased. For instance, a teacher from Fort Collins led her class from the back of the Library for several days, a UK teacher led her lesson from overseas in the Library study room, and many students have turned to the Library's Wi-Fi for school needs. The unique Wi-Fi user count is well over last year's numbers with more than a 1,000 each month.
The McPhelemy Park location was chosen in part due to its proximity to the Library, its parking capacity and public restrooms. As part of the grant requirements, internet monitoring complies with the Children's Internet Protection Act (CIPA). The Library and the Town intend to maintain the service for a minimum of three years.