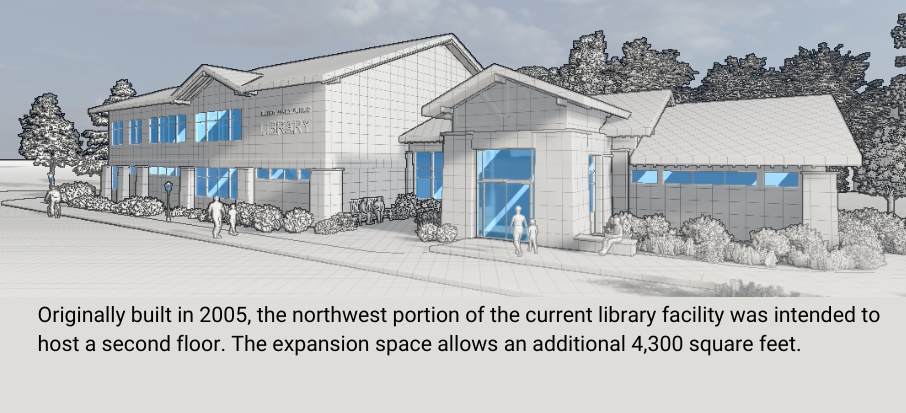 Library Expansion Plans
Strong Libraries = Strong Communities
The Buena Vista Public Library continues its long-standing role of providing the community with library services. The Library responds to the area's growth and changes, providing valuable resources and opportunities to support a vibrant and engaged public. The Library continues to grow in use, causing strain on the existing resources. The time to expand on the current facility, thoughtfully planned to accommodate growth, has arrived.
Increase Resources & Services
More Books & Movies
25% Increase in Books & eBooks
25% More Space for Collections
Add Movie Streaming App
 More Classes & Events
25% Increase in Youth Classes
20% Increase in Adult Events
Add Technology Classes
Energy Efficiency
Replacing Aging Systems
Add 25Kw Solar Arrays
Upgrade to Heat Pump HVAC
Potential savings of $10,000 per year

Children's Room 
35% Increase

780 to 1,190 sq. ft.

Accommodate More Families & Classes
Additional Seating
Toddler Exploration Stations
Early Grade Activities and Seating
More Shelves to Expand Collections
A Safe & Vibrant Destination for Children

Additional Classroom

For Classes & Public Use

Conference Table Seating for 16

Accommodate More Classes
Updated Presentation Technology
Ideal for Small Group Instruction
More Availability for Nonprofit & Public Use

Quiet Study Rooms

3 Additional Rooms

2-person and 4-person spaces

Over 1,400 bookings in 2022
Accommodate Test Proctoring & Tech Help Appointments
More space for quiet study, work, and private meetings
Convenient booking

Community Services Room

With Telehealth Technology

Private Room with Priority for Service Providers

Consultations & Trainings
ESL Classes
Veteran's Affairs
Telehealth Equipment: high quality camera, screen, speakers, blood pressure cuff, forehead thermometer, blood oxygen reader, scale.

Local Heritage Collection

Books and Displays

Showcase Our Local History

Highlight Books & Maps
Rotate Heritage-Themed Displays
Year-Round Access
Host Education Field Trips

Tech Studio

Expand on the Creation Station

Specialty Equipment & Software

Support to Entreprenuers and Artists
Adobe Creative Suite & AutoCad
Professional Scanner
Microphone and Audio Interface
Photography Equipment
Laser Engraving & Cutting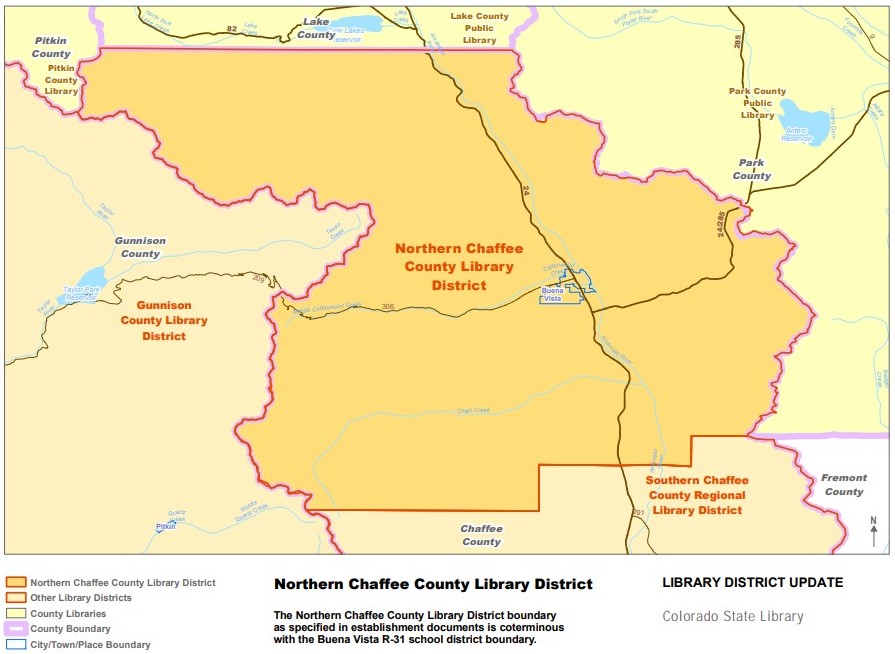 Submit Your Feedback and Ideas