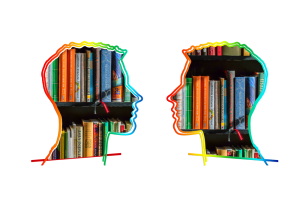 The Buena Vista Public Library provides computers and Internet access to meet educational and recreational needs of our patrons and visitors.
The Internet is a vast, unregulated medium and therefore, the library cannot control and is not responsible for the content or accuracy of information accessed on library computers and/or web services. Filtering software is used to block access to some Internet sites, but no filtering system is completely effective. Restriction of a minor's access to the Internet is the responsibility of the parent or legal guardian.
User of the Buena Vista Public Library's computers and web services agree to the following:
Access to computers is on a first-come, first-serve basis unless patrons reserve a session with PC Reservation system
Users must login through library software which requires either a library card number or a guest pass
In the event that patrons or guests are waiting for an available public computer, individual users will be limited to a maximum 2 hours on the computer
Users may not install or uninstall software or otherwise modify library computers. Anyone who misuses the equipment or disregards this agreement may lose user privileges.
Users may save files only to a removable USB memory stick. The library is not responsible for any liability that may occur as a result of the disclosure of financial or other personal information while accessing the library computers
Black and white printing is available at a cost of $.10 per page unless the printing is specifically for job hunting (such as resumes, cover letters, applications), school work to be submitted to an instructor, or research (limit 10 pages per patron per day). Users will be responsible for printing "mistakes" and should ask for assistance if unsure how a "page" will print.
The computer area is often busy. Users agree to set their cell phone ringers to silent or vibrate. Please make and receive phone calls either in the library lobby or outside in the sunshine.
Library staff has the right to deem obscene or offensive websites as inappropriate for public viewing. Users agree to shut down immediately any website deemed inappropriate by library staff.