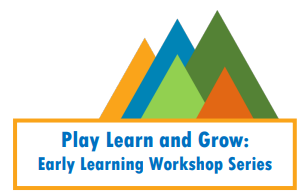 The Buena Vista Public Library, is pairing up with Kate Brunner, an Early Literacy Librarian at the Colorado State Library to host a series of three workshops to promote early learning in young children (ages 0-5).  The series is designed especially for the network of friends, family, neighbors, and parents who help support the care of a young child.
The weekly Zoom workshops are live and interactive, providing opportunities for participants to:
connect with each other
develop a deeper understanding of how the things they are already doing contribute to the child's development
reflect on the value of their existing interactions, and engage with new tools and skills that support school readiness, such as early literacy and STEM programming for young children.
You can register up to March 2nd, using the QR code or link.