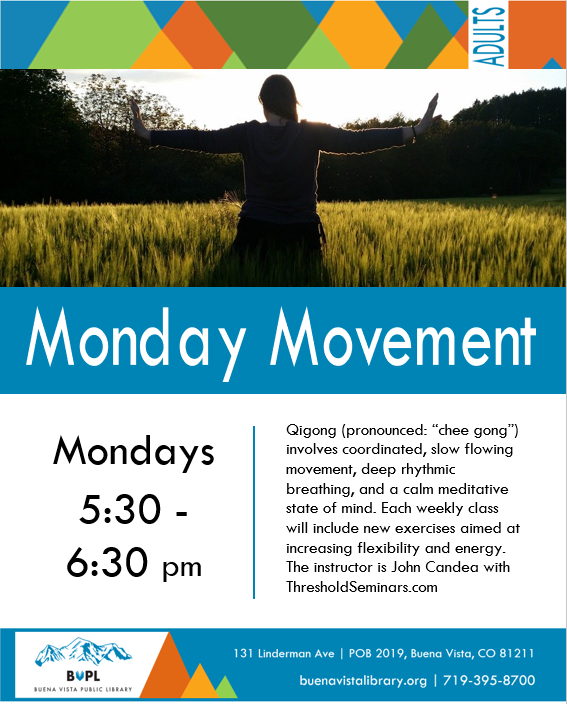 When:
November 25, 2019 @ 5:30 pm – 6:30 pm
2019-11-25T17:30:00-07:00
2019-11-25T18:30:00-07:00
Where:
Buena Vista Public Library
131 Linderman Ave
Buena Vista, CO 81211
USA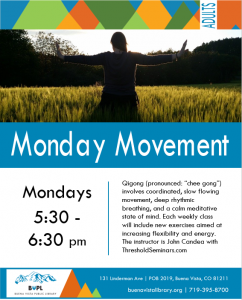 Adult Programming
Qigong (pronounced: "chee gong") involves coordinated, slow flowing movement, deep rhythmic breathing, and a calm meditative state of mind. Each weekly class will include new exercises aimed at increasing flexibility and energy, promoting mental clarity and improving blood flow throughout the body. The instructor is John Candea, licensed acupuncturist, certified yoga instructor and qiqong practitioner for over 40 years. Visit the web page: ThresholdSeminars.com for more information.
Mondays
5:30—6:30 pm